After a hectic first round of the Big Ten Tournament for Penn State, it will look to win in the second round against Indiana in hopes of becoming closer to securing a bid for the NCAA Tournament.
In the first round, the Nittany Lions defeated Michigan 3-2 with a walk-off hit. The blue and white will face two-seeded Indiana on Thursday in Champaign, Illinois, and try to keep its tournament hopes alive.
Penn State played a total of eight Big Ten conference series, none of which were against the Hoosiers, so both teams will need to adjust to each other's playstyles quickly if they want to secure a win.
Coach Clarisa Crowell's squad finished the season with a 31-15 record, earning the seventh seed in the conference tournament. Although the record may look pretty, a majority of the team's wins came against non-conference teams who play a much weaker schedule than them.
The blue and white finished .500 in conference play, which is another stat that may deceive many. A lot of Penn State's conference wins were a result of 3-game series where they mostly dominanted lower-seeded opponents
Although the Nittany Lions are a far lower seed than Indiana, the Hoosiers must bring their A-game. Penn State excels in the pitching department, playing Bailey Parshall and Kylee Lingenfelter, so the Hoosiers better hit well or the shots of winning are slim.
However, Parshall and Lingenfelter both played in the previous contest with Michigan posing the question of: "How tired are their arms going to be pitching back to back days?"
Penn State has been a dominant defensive team as of late — giving up only twelve runs in its last seven games. Other than its last series with Purdue, hitting was also extremely good for the Nittany Lions. The Boilermakers series was a low-scoring affair all around, but in the seven contests prior, Penn State had put up 38 runs.
The Hoosiers come into the game with a 40-15 record, but this doesn't matter as much considering it's a single elimination tournament where the motto is "Survive and Advance."
Indiana's out-of-conference schedule was certainly no cakewalk, as it played eight games against ranked opponents. Even though they went 3-5, only defeating Maryland, the experience of tough interconference competition seems to benefit them going into this matchup.
The beginning of the season may have been tough for them but ever since entering conference play, they have been on a tear. In intraconference play, they racked up a stellar record of 18-5 while showing very little mercy against their opponents. The Hoosiers put up five or more runs in 18 conference contests, showing that the hitting staff certainly lacks no firepower.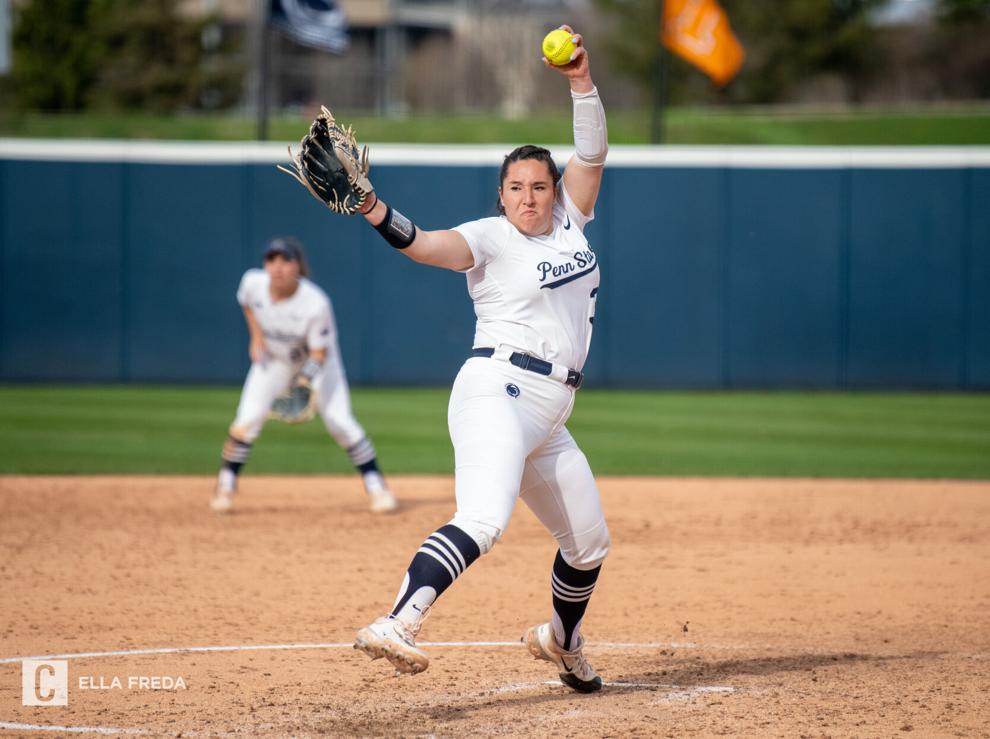 Despite Indiana's ability to put runs on the board, the advantage points to the Nittany Lions in terms of winning close contests.
The Hoosiers haven't been in many close games, while on the otherside, Penn State has. As shown with its most recent walk-off victory over Michigan, the blue and white has proven it's calm and collected under pressure which may work to its advantage against a talented Indiana squad.
Over the course of the year, the Hooisers have made a case that they have the best bats in the Big Ten. The squad is led by unanimous first team All-Big Ten freshman Taryn Kern who has a .438 batting average, 67 RBI's and can hit the ball like a truck talling 22 longballs. She is accompanied by another talented hitter in sophomore Taylor Minnick, who was also selected to the All-Big Ten first team, and recorded a .413 batting average while hitting 52 RBI's.
In over half of Indiana's contests, it scored five or more runs, showing it can slug the ball on any given day.
On the other hand, the pitching staff isn't nearly as strong as it's led by sophomore Briana Copeland and Heather Johnson — who boast a 2.85 and 3.5 ERA, respectively.
Like Penn State, the Hoosiers have a rotation of two pitchers, so it can be expected for at least one of these two to make an appearance against the Nittany Lions. These two are very much like LIngenfelter and Parshall, where they have put on pitching clinics but have gone in their slumps of their own — participating in games where six or more runs were given up.
Both teams look to punch their ticket to the semi-finals of the Big Ten Tournament and get one step closer to qualifying for the NCAA Regionals round.
MORE SOFTBALL COVERAGE