On Tuesday, Penn State continued its hot streak by beating Bucknell in dominant fashion winning 9-0. Its hitting, with a little bit of help from Bucknell's poor fielding performance, propelled the team to a win.
Watching the game was like going to a hitting clinic. The bats were connecting with everything, and by the second inning every Nittany Lion had already had one at-bat. Maddie Gordon in particular showed no signs of slowing down, as she hit her third home run in her last four contests.
Pitcher Bailey Parshall entered the game knowing she could potentially break the record for most strikeouts and shutouts in a Penn State uniform to make the night more special for the Nittany Lions.
The team got off to a hot start and did not look back. The Nittany Lions had scored their first two runs thanks to an error by the Bucknell catcher, throwing it past second base while a baserunner was stealing and a bobbled ball by an infielder on another play. After that it was all hitting and balls were starting to fly all over the diamond.
They followed it up with home runs, back-to-back hits several times and getting walked many times, one of which resulted in a run.
Although Parshall's name was all that was being talked about after the game, Nittany Lion coach Clarisa Crowell was extremely happy with the win and did not forget to mention her team's offensive performance.
"I think our team is very good and when you can put up two runs and not even get a hit I think that's a positive. And it's because we were drawing walks and stealing bases, Crowell said.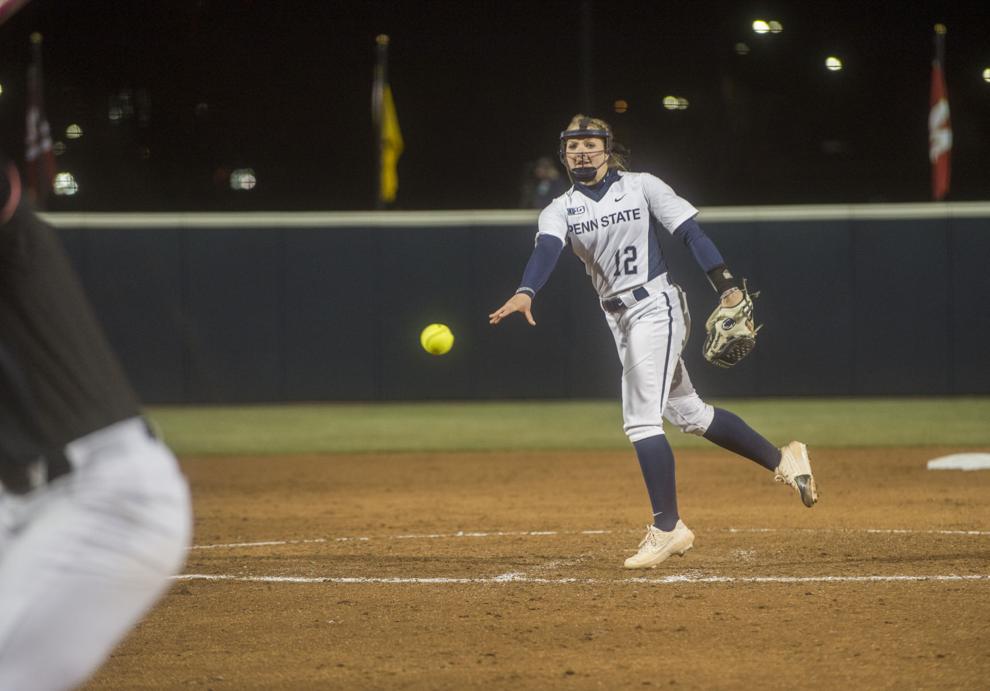 Michelle Leone, Lexie Black and Gordon all hit home runs driving in a total of seven runs. The real story was how great Gordon has been in her recent performances. Gordon was a bench player who worked hard everyday but never got an opportunity according to Crowell. When she finally got the opportunity she capitalized.
"She is a great person and a great teammate. She is a hard worker and Maddie has had some limited opportunities in the past but she is someone that comes out every single day and works, and works, and works and she does not stop working." Crowell said.
Gordon also had some comments about how she has been playing and all the preparation going into her at bats.
"I think just like Bailey said, have great teammates around you who push you to get better every single day and taking it one pitch at a time." Gordon said. "Staying consistent, feeding off what my teammates do and just really pushing myself on being the best I can be."
Before the Rutgers series, the team went into a rough patch where it suffered five straight losses. A big part of the losing streak was the lack of runs being driven in and not getting on base
Parshall talked about how the batters have got their rhythm back and how nice it is to know she has her team's scoring runs while she is on the mound.
"I think it is always reassuring to have a strong confident offense," Parshall said.
The Nittany Lion hitters could do no wrong and showed that in a one-sided victory, taking down a struggling 10-26 Bucknell team.
Next, the Nittany Lions head to College Park, Maryland, to start off a series against the Maryland Terrapins.
MORE SOFTBALL COVERAGE
After a weekend sweep of Rutgers, Penn State continued its offensive strides against Bucknel…