After a comeback win over George Mason in the semifinal, top-seeded Penn State is looking to take home its 35th EIVA Tournament title with one more victory.
The marquee battle is set for 7 p.m. on Saturday at Rec Hall, as the Nittany Lions will face second-seeded Princeton, a familiar conference foe that knocked out Penn State in a heartbreaking five-set loss in last year's conference semifinal.
The blue and white swept its regular season series against the Tigers at home in the beginning of the season, dominating the net battle with 22 blocks in two matches. However, stats from the regular season don't mean much, as Princeton is getting more dangerous as the season goes along.
Sitting at an overall 14-11 record, Princeton cast off from its brutal start of the season with an impressive 10-3 record in the second half of the season, including a current four-game winning streak that is hurtling toward the conference championship.
Getting hot at the right time is necessary for any team that hopes to go on a deep run in the playoffs. The Tigers are here again, standing in front of the Nittany Lions and looking for another upset to duplicate the story from last season.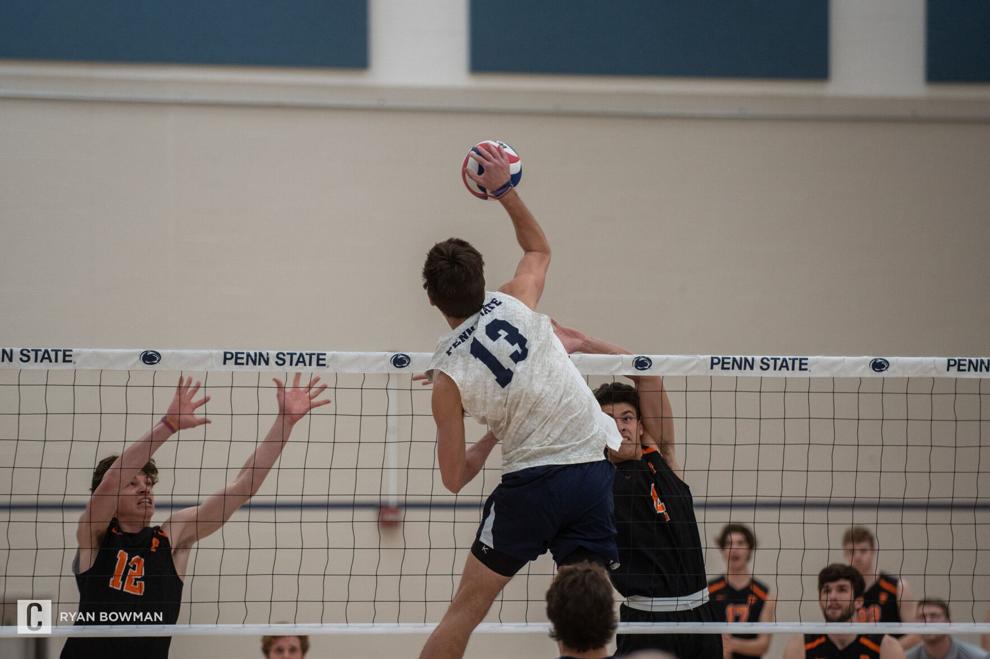 Unlike the balanced firepower from Penn State, Princeton has an electric combo that lifts the boats for its offense in sophomore outside hitter Ben Harrington and sophomore setter Henry Wedbush. Both were recognized on the 2023 All-EIVA Team.
As a versatile scorer, Harrington led the conference with 329 kills and 65 service aces. He was lethal in last year's matchup against the Nittany Lions, racking up 21 kills and two aces to knock out top-seeded Penn State.
It could be another long-night battle at the net this time, as the Nittany Lions might be playing without Toby Ezeonu, one of their top defenders who exited the game due to an ankle injury on Thursday.
It's unclear about Ezeonu's status, but Penn State has other weapons to step up and fill his vacancy. Sophomore middle blocker Owen Rose has grown to be one of the most suffocating defenders in the nation and led the conference with 106 blocks.
The Nittany Lions will gear up all the momentum and compete as a team to conquer adversities heading into the championship contest.
MORE VOLLEYBALL COVERAGE