It's time for a Penn State baseball road trip, as the Nittany Lions begin their first series of eight straight away games, starting with Rutgers.
The blue and white are in a must-win scenario as every conference game could decide whether the team makes the Big Ten tournament. After splitting the series 1-1 against Iowa and losing an opportunity to play due to weather, the Nittany Lions need to give it their all against Rutgers to stay alive.
Penn State currently sits at No. 10 in the Big Ten standings. Only the top eight teams can advance to the conference tournament. The Scarlet Knights currently sit in eighth place in the conference with a two-game lead on Penn State.
Here's an in-depth look into the Nittany Lions' opponents for this weekend and the keys to success as Penn State looks to win its second conference series of the season.
Rutgers
The Scarlet Knights enter the series with Penn State holding a 26-18 record on the season, with an 8-7 conference record after losing their most recent series 2-1 to Purdue.
Despite its struggles against the Boilermakers, Rutgers has the advantage going into the three-game stretch against the Nittany Lions.
Similarly to Penn State, Rutgers is a strong home team, holding a 10-3 record in Piscataway, New Jersey, on the season. Penn State has struggled heavily in away game scenarios this season, going 2-9 at opposing ballparks.
The Scarlet Knights have weapons on both sides of the diamond that Penn State needs to look out for if the Nittany Lions want a chance to take as many wins as they can.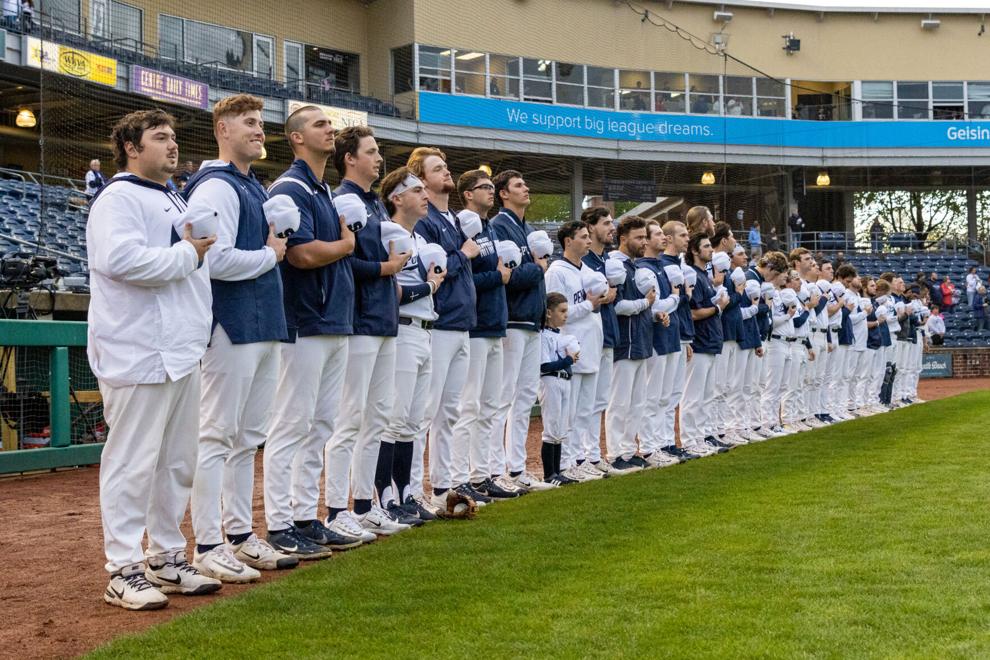 On the diamond, junior Ben Gorski has been a reliable ace for Rutgers. In his 20 games played this season, Gorski holds an incredible 1.80 ERA allowing only six runs on 14 hits, all while recording 39 strikeouts.
Junior Drew Conover has also been a reliable starter for the Scarlet Knights, as the right-hander has the most innings pitched out of the bullpen this season at 50 and one-third.
The Pittstown, New Jersey, native holds a moderate 4.65 ERA allowing 27 runs on 36 hits, but has recorded a whopping 60 strikeouts on the season, which places him at ninth on the Big Ten leaderboard.
On offense, Rutgers has five of its starting nine players batting over .300 on the season.
Juniors Ryan Lasko and Evan Sleight lead the way for the Scarlet Knights in terms of offensive production.
Lasko is batting .326 with 38 RBIs on 59 total hits. The Jackson, New Jersey, native also likes to showcase his speed as he's recorded 14 stolen bases on the season.
Sleight is batting just as well, holding a .321 batting average with 33 RBIs on 52 total hits. The University of Virginia transfer also leads Rutgers in home runs on the season with 11.
For Penn State to be able to combat the skill Rutgers has on both sides of the ball, the Nittany Lions have to continue to produce on offense, while limiting mistakes on the mound.
Jordan Morales has been lights out recently for the Nittany Lions. Penn State has been using the senior from Souderton, Pennsylvania, as a statement maker at the starting pitcher position, normally capping him off around three innings pitched.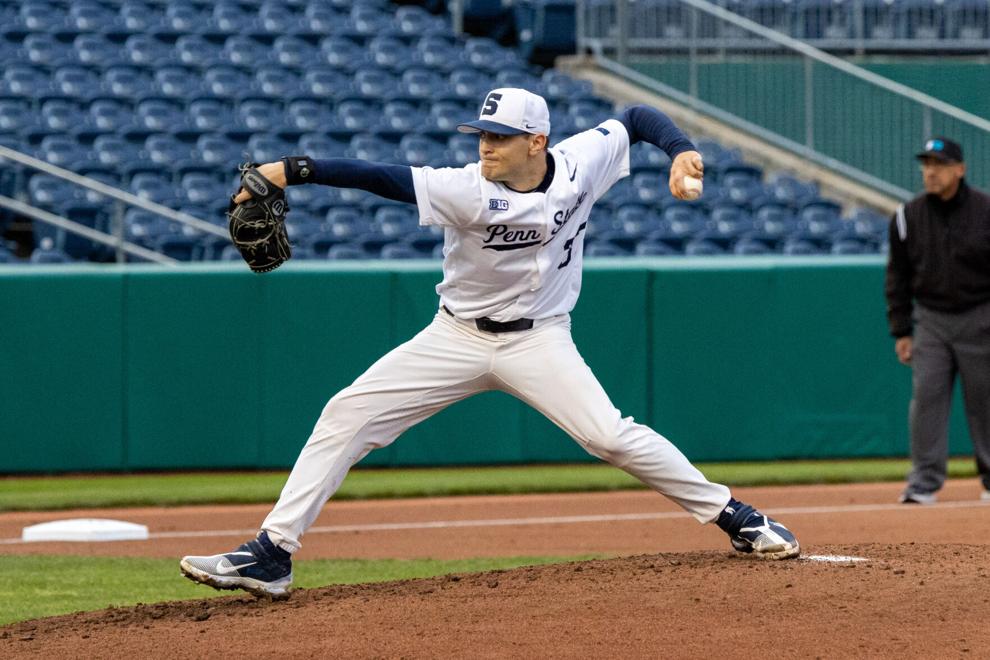 In his three most recent appearances, all in-conference scenarios, Morales didn't allow a single runner to cross home plate in a combined eight and one-third innings. The left-hander allowed only four hits in those three games, striking out six batters and only walking two.
Anthony Steele has also performed well as a relief pitcher. Steele is a threat anywhere he plays on the field, as the sophomore has played both at first base and in the designated hitter spot when he isn't on the mound.
Steele hasn't allowed a run in his last five appearances totalling eight and one-third shutout innings. In those five games, Steele allowed only three hits and struck out 13 batters.
On the offensive side of the ball, Penn State's starting nine has been very consistent in its production, with five of the typical starting players batting over .300, with many others batting over .280.
Thomas Bramley and Kyle Hannon have led the Nittany Lion offense all season with consistent hitting and baserunning.
Bramley, after transferring to Penn State from Mount St. Mary's, has been the Nittany Lions most consistent offensive weapon, batting .329 on the season with 32 RBI's on 47 hits.
Hannon has been the Nittany Lions' power hitter this season, as he leads the team in home runs with seven and continues to hold impressive offensive stats with a .295 batting average, 22 RBIs and 43 hits.
Hannon also leads the team and is approaching a Penn State team record in stolen bases with 25, which also places him at second-most in the Big Ten this season.
In a crucial point of the season, Penn State has to continue its consistency on offense against a strong Rutgers bullpen, while also providing a strong defense behind its pitchers.
MORE BASEBALL COVERAGE
After a Tuesday evening defeat in Morgantown, West Virginia, Penn State looked to continue i…