In middle school, Penn State professor and immigration expert Shoba Sivaprasad Wadhia already knew she wanted to change the world.
Struck by social and civil rights movements, along with racial justice, Wadhia wanted to follow in the footsteps for social change.
After taking a course on immigration law at Georgetown University Law Center, she soon realized her passions for human rights and civil rights coincided in this area.
"It's the type of field where if you can't go to the world, the world comes to you," she said.
After several years of practicing as an immigration attorney, Wadhia turned to the policy making side as a lobbyist in Washington, D.C. She would later fall in love with teaching.
She began at American University Law School and Howard University before landing her position at Penn State.
In 2008, Wadhia founded Penn State's Center for Immigrant Rights' Clinic. Through the decade, the clinic has helped hundreds of individuals and families, in addition to serving as a clearinghouse for the community and country on changing policies.
In light of sweeping changes on immigration policy in President Donald Trump's tenure, the clinic has expanded its outreach and education through information sessions, counseling and flyers to help community members understand their rights.
"Certainly, the new administration has also expanded the type of work we've done locally," Wadhia said.
In early January 2017, Trump signed an executive order aimed at banning citizens from Iraq, Syria, Iran, Libya, Somalia, Sudan and Yemen from coming into the United States .
According to Wadhia, Penn State is "the fourth-most affected" college in the U.S. from the first version of Trump's travel ban because many students come from the outlined countries.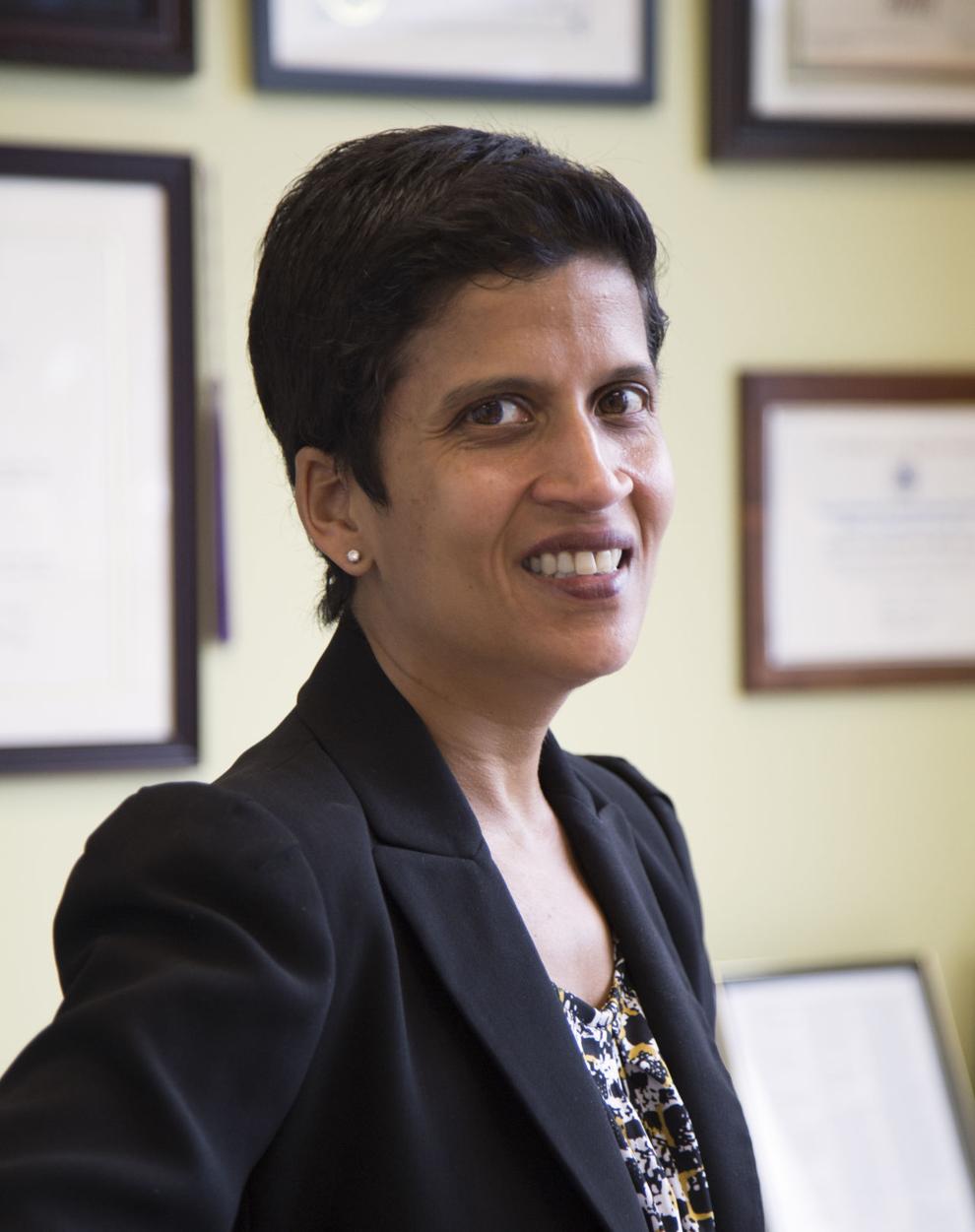 "When we had our first information session after that ban, we had almost 300 people in two rooms at the law school," Wadhia said. "Everyone, including people in rural Pennsylvania, are affected by current immigration policy, whether it's DACA [or the] travel ban."
The clinic provides "practical law experience" for Penn State law students, similar to the medical-student model in which students see patients for hands-on experience, according to its website. At the clinic, students work on cases and projects under Wadhia's supervision.
On average, six to eight students work at the clinic per semester.
Office manager Angela Lombardo said students also engage in community outreach and education topics, including remedies for crime victims and presidential executive actions on immigration.
"You don't walk in with trust from the community," Wadhia said. "So, it was over time where I gained a sense of where the immigrant community is."
'A life-changing experience'
This October, students at the clinic spent 16 to 20 hours for four consecutive days at the Berks Family Residential Center in Berks County, Pennsylvania.
It's an immigration processing facility that holds detained families pending the outcome of their immigration proceedings, according to the county's website. It was created in partnership with Berks County and the U.S. Immigration and Customs Enforcement Office.
"It was a life-changing experience," Wadhia said. "We served a lot of families and children as young as 2 years old."
Penn State law graduate student Kate Meyer traveled to the detention center with Wadhia.
At the center, Wadhia and Meyer helped families prepare for a "credible fear" interview.
---
Related
While Rubi Garcia Manzo is a United States citizen, she said she speaks on behalf of those w…
---
The interview is the first step in the asylum process, in which families have to prove to an asylum officer they have a credible fear of prosecution and torture in their home country. Once families are able to show their credibility, they are then released from prison and move forward with an asylum judge.
"So far, two of the families we have worked with were released on Friday," Wadhia said, knocking on the table to not jinx her statement. "You not only see what the law can do in terms of protecting families, but also in achieving freedom."
Despite all of the classes and research Meyer completed before going to the detention center, she said she was still not fully prepared.
"It was really eye-opening," Meyer said. "It was the first time I had been able to advocate for somebody in the law school setting."
Meyer said it was a huge learning curve with higher stakes, since she was helping prepare families to be released from detention.
By the end of the trip, Meyer said the students left with "mixed emotions." They were happy to have helped people, but they realized there were many other families across the nation who needed legal guidance.
"We were dealing with a lot of trauma. That's something that I also have to pay attention to as a teacher. It's not just about the law but also keeping their psychological disposition in check – seeing how they respond to psychological trauma."
Over the last few years, students were able to educate then-Mayor Elizabeth Goreham on immigration policies.
This inspired Goreham to express her support for the Department of Justice overturning a freeze on former President Barack Obama's executive actions regarding immigration.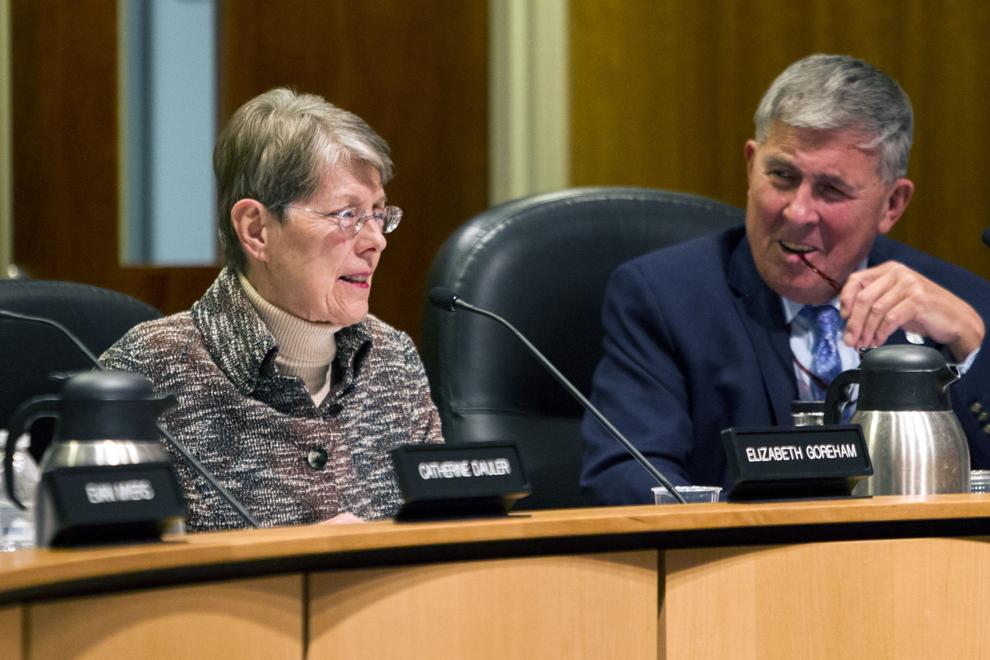 Students at the clinic also crafted policy stipulating the State College Police Department doesn't ask about immigration status. Wadhia said the students went further by training officers.
"The community is lucky to have such a rich resource at its fingertips," Lombardo, the office manager, said.
'Going the extra mile'
Wadhia said there are a lot of dimensions to being an immigration lawyer.
In order to be successful, Wadhia said a person has to be knowledgeable and passionate about the law.
"There's a fire you have to have that's willing to go the extra mile," Wadhia said. "It may be cultivating a relationship with a prison guard to get access to your client in prison, it may be getting through your security clearances to make sure you can actually conduct your interview and building trust with your client."
Cultural sensitivity, language and trauma are other important aspects for someone entering immigration law, Wadhia said.
"Ultimately, we're not the ones who have had those [traumatic] experiences," Wadhia said. "Those clients have had those experiences. So, how do you strike the right degree of empathy?"
Meyer said she knew she had to become involved with the clinic after meeting Wadhia for the first time. It's an exciting time to study immigration law, Meyer said, adding there is a need for more immigration attorneys as the laws continue to change.
In the future, Wadhia said she hopes the clinic can expand even more, potentially hiring a staff attorney to help mentor students.
Through the decade of the clinic's existence, Wadhia said, she has seen some of her students become immigration lawyers.
"It's so gratifying," Wadhia said. "I tell every student, 'This is all you. You're responsible for your own success.' But to play a small piece in that journey is incredibly gratifying."