Kyle and Tyler Lucas thought that a Beaver Stadium crowd of 110,000 people would be the biggest stage they would perform in front of, yet they are soon to be watched by millions when they compete in "The Titan Games" on NBC.
The new reality show hosted by Dwayne Johnson will "offer everyday people the once-in-a-lifetime opportunity to compete in epic head-to-head challenges designed to test the mind, body and heart," according to their website.
Their journey of getting on the show is what makes their story even more incredible.
"My application process for the Titan Games was a little unique," Kyle said. "About two years ago, I applied for the "Ultimate Beastmaster" show on Netflix, so they had me send in a bunch of videos of me working out."
Unfortunately for him, he ended up getting cut right before season two, but the producers reached out to him to tell him that he liked what he brought to the table and that they would keep him in mind for something else.
"About a year ago, 'The Rock' announced this show during the Super Bowl. A week later "The Titan Games" called me and were like, "Hey, we got all your info from 'Beastmaster' and they said you'd be a perfect fit for our show"."
Kyle was going through the process again of sending in workout videos and doing skype interviews, when the casting producer asked if he had anyone else that he could pitch to the show.
"I pitched them my brother, and that's when we started working the whole brother versus brother angle to try and help our case," Kyle said.
"The Titan Games producers ended up calling and interviewing me from his recommendation," Tyler said. "They liked what I had to offer thankfully and invited me to the weekend combine in Los Angeles. They flew me out from Germany for a weekend and I competed and met everyone."
The two were invited to the combine in July to tryout with all other applicants and performed cardio and strength exercises.
Producers then narrowed that down to 64, calling both brothers in August to congratulate them for making the show.
***
Growing up in an Air-Force family, the brothers moved around a lot. Kyle was born at the Dover Air Force Base in Delaware, and moved to Panama just three months after, where Tyler was born three years later. The family then moved to Japan for five years and then to England for ten.
"The family dynamic growing up was very supportive and encouraging," Tyler said. "We were always pushed to work hard and never quit on things. Our parents wanted the best out of us and made sure they got it."
So when Kyle was a junior in high school, he decided to move back to the United States and go to high school in Bellefonte, staying with his aunt and uncle.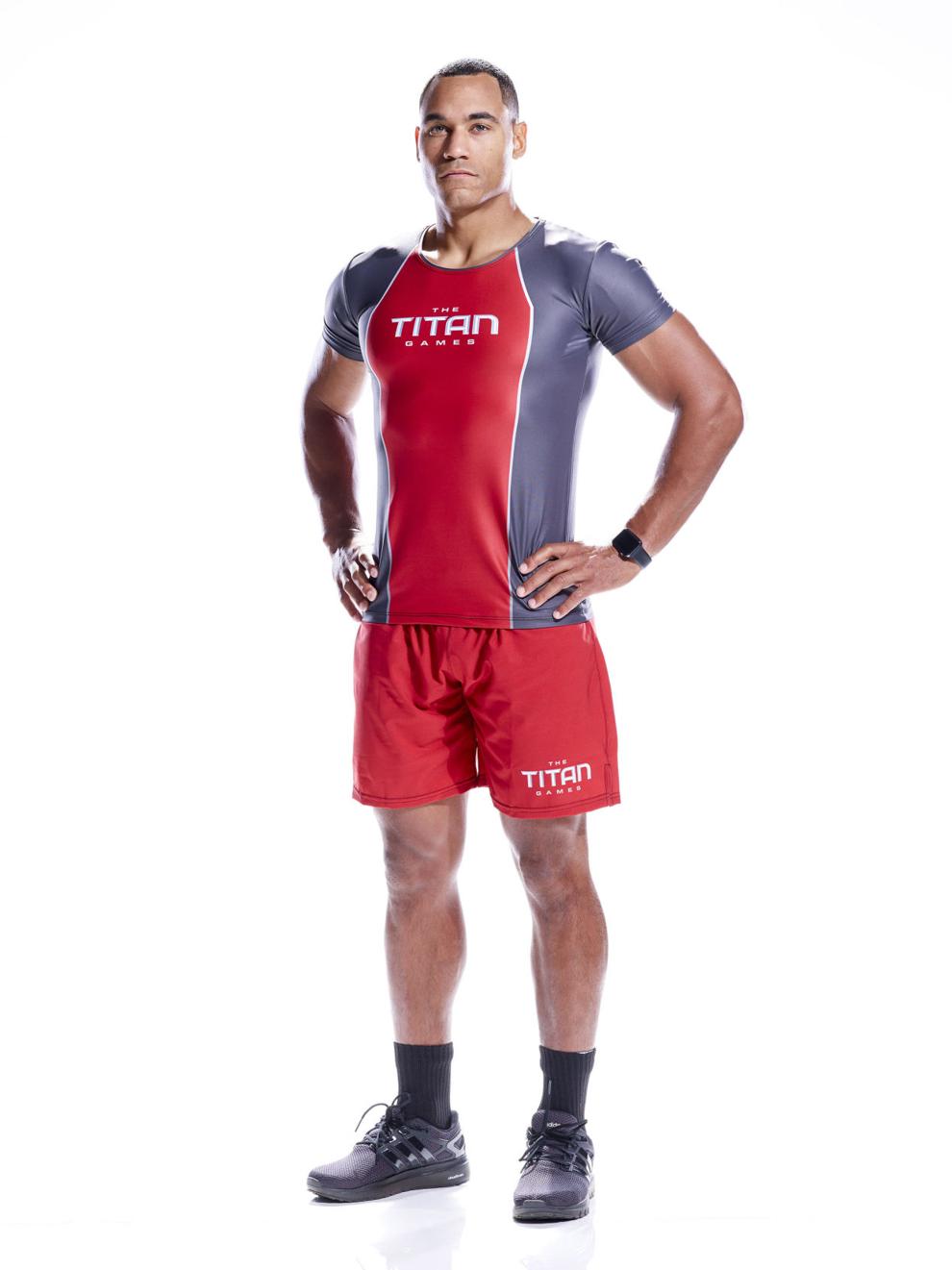 "Originally when I transferred to Bellefonte my junior year of high school, it was my ultimate goal of trying to get a scholarship to play college football," Kyle said. "Growing up overseas and playing football overseas, "big-time" coaches aren't going to be recruiting those athletes."
Kyle played at Lock Haven for two years before transferring to Penn State before his junior year. He impressed the coaches enough during his walk-on tryout and they invited him to be a part of the team, more notably a part of LinebackerU.
Tyler started at Penn State that same year as a freshman, making the team as a walk-on quarterback.
"My favorite memory at Penn State was running out of that tunnel the first time in front of 110,000-plus people," Tyler said. "It was such a cool experience and I'm thankful I got to share it with my brother."
Kyle's favorite Penn State memory was Joe Paterno's 409th-career win, against Illinois in 2011. He remembers vividly how the last drive of the game went down.
"It was like the last four minutes of the fourth quarter that we come back to take the lead," Kyle said. "Illinois drives the field, looking like they are about to kick a field goal to take it into overtime."
He added that not many people showed up to the game because of the weather, but the students made sure to come out and support.
"The student section was compressed right in front of the goal post, everyone was wearing white and shaking the pom-poms," Kyle said. "Illinois' kicker couldn't see the goal post and he ended up shanking the kick wide left and Paterno got his 409th and ultimately last victory at Penn State."
***
The two brothers were not super close growing up. They would fight when they were younger, and when they lived together their second year at Penn State, nothing seemed to have changed.
"It's funny, we didn't really become close until I left for the military," Kyle said. "So now we're like worlds apart, but we couldn't be any closer than we have previously. That dude is my best friend."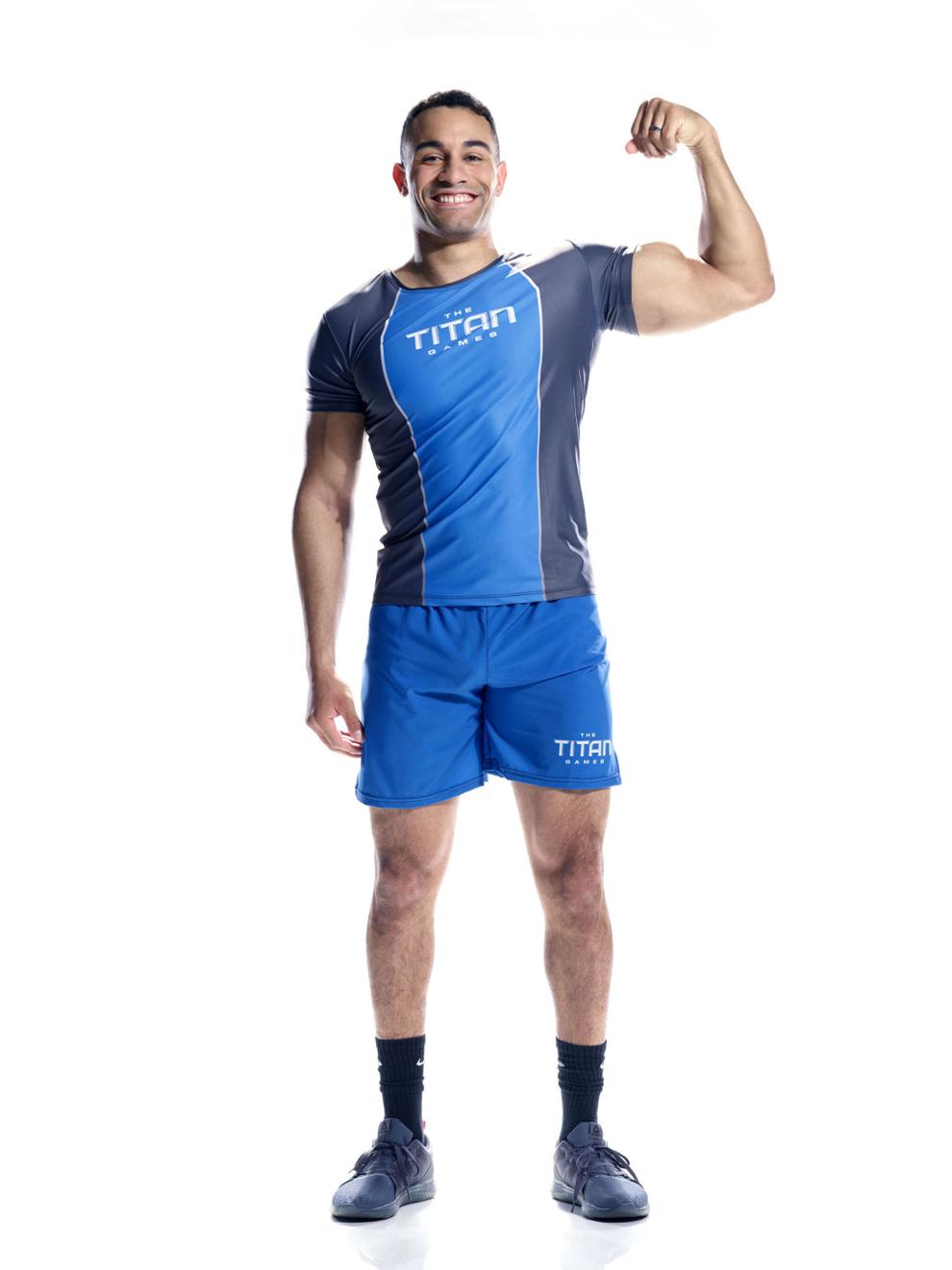 Now that the two are both in the Air Force –– Kyle in Colorado and Tyler in Germany –– they don't see each other very often.
"With him being in Germany, we didn't know the next time we were going to see each other," Kyle said. "So "The Titan Games" brought us back together for about a month or so. It was a fun time, obviously you are there to compete, but then just to hang out with each other and catch up on each other's lives and be in each other's presence."
Tyler was more excited to get back into competing with his brother, trying to one-up his older brother.
"It was awesome to share this experience with my brother and compete," Tyler said. "We are both competitors so whatever we can do to win, even against each other, it's what we'd do for bragging rights."
You can watch the Lucas brothers compete in "The Titan Games" on NBC Thursday night at 8 p.m.
Click this link to see more exclusive footage ahead of tonight's episode.